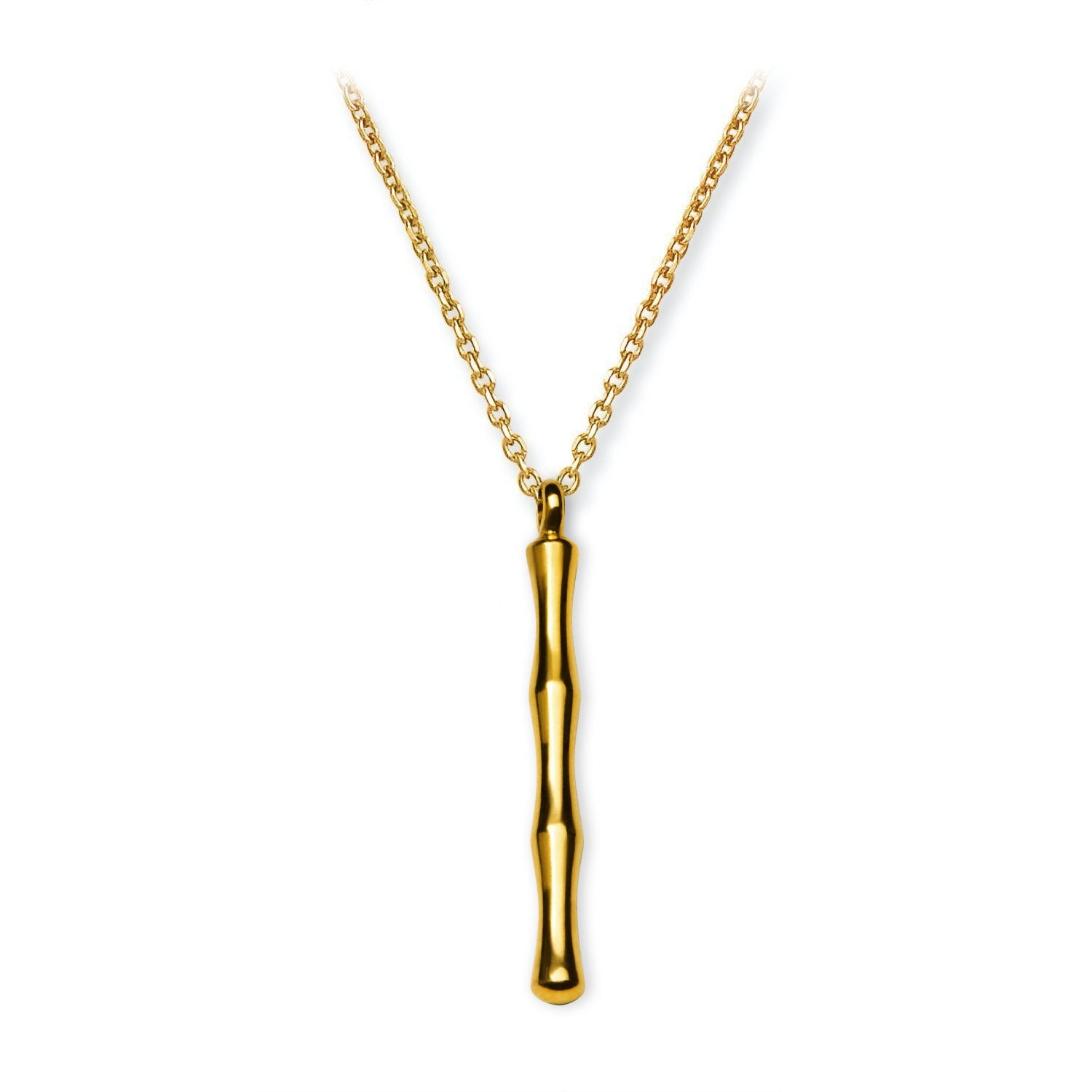 The Essential Bamboo Bar Short 18K Gold Plated Silver 925° Necklace
"Notice that the stiffest tree is most easily cracked, while the bamboo or willow survives by bending with the wind." - Bruce Lee

The bamboo has always been a symbol of strength, flexibility, and health: its strength teaches us to stand upright and its flexibility teaches us to adapt to the harshest circumstances. The combination of these virtues teaches us how to find balance and inner peace in our lives, in turn improving our health.

Wear this elegant design for a chic, simple look that will bring a touch of nature to your everyday styling.

Product Code: JWNSM21Y018

Necklace
18K Gold Plated Silver 925°
Motif Length: 2,5cm
Chain length: 40 + 5cm with 5FIVE tag
The Essential Bamboo Bar Short 18K Gold Plated Silver 925° Necklace