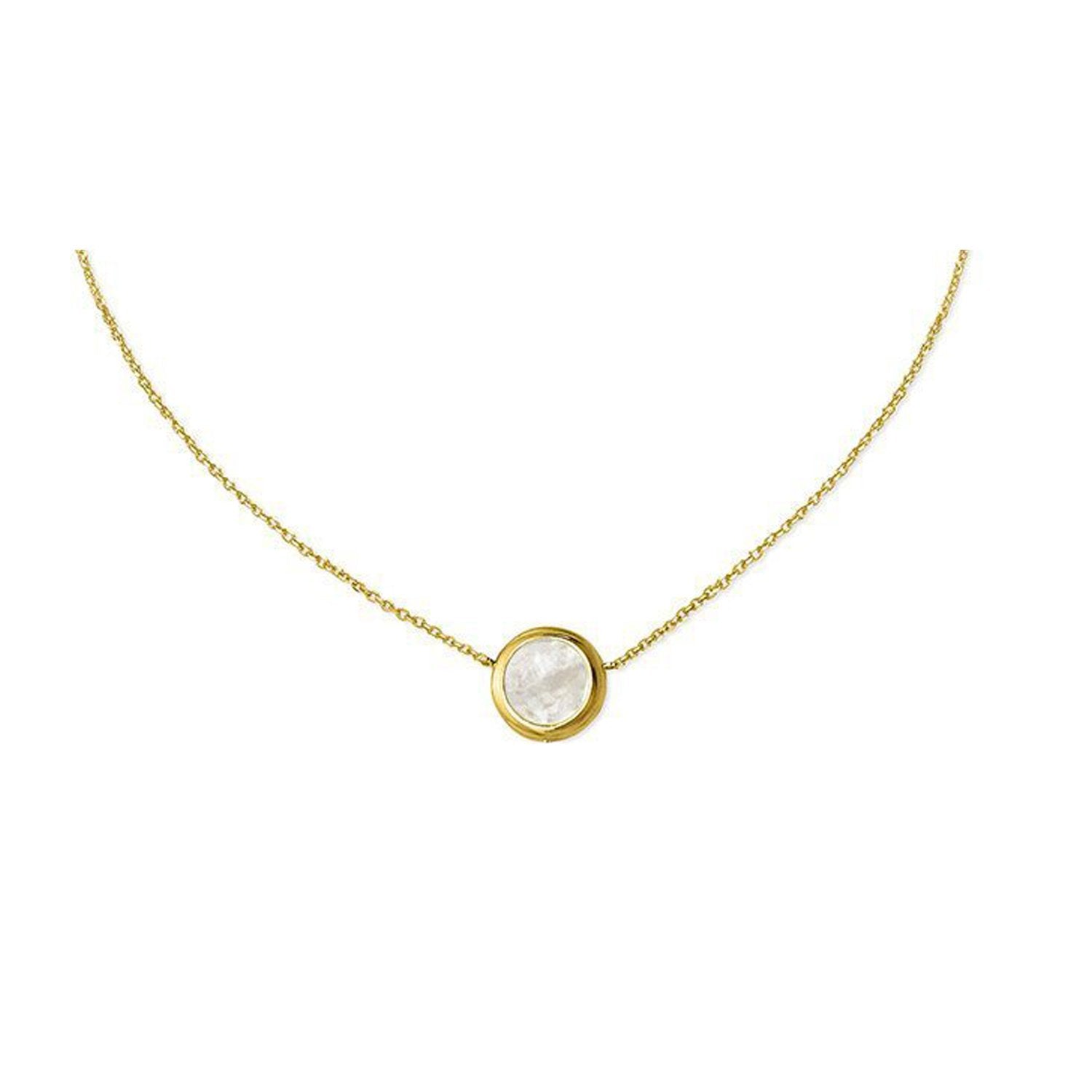 The Enriched Selene Small 18K Gold Plated Silver 925° Necklace
Luminous and luxurious, with dreamy iridescent white hues this distinctive piece is inspired by the bright summer moon and will upgrade your every day looks.
Style it with jeans and a white shirt for a casual look with a twist or pair it with a classic dress and reflect the light everywhere you go!
Due to the organic nature of the mother-of-pearl material, each of these pieces is unique.
Product Code: 
JWNSP20Y002IV-2
Necklace
18K gold plated silver 925°
Small circle with white Mother of Pearl tie motif
Chain length: 38/40/42/44cm with 5FIVE tag
The Enriched Selene Small 18K Gold Plated Silver 925° Necklace